Regular price
Sale price
$14.00
Unit price
per
Sale
Sold out
Experience the ultimate detoxification with our face and body mask, a dry powder that effectively unclogs pores, removes impurities, and absorbs excess oil, promoting healthy and radiant skin. The unique blend of clay powder and turmeric creates a refreshing and cooling sensation, while also balancing sebum production. Use it on your face or body to achieve a full-body detox experience. For even greater benefits, mix our detox mask with other natural ingredients such as witch hazel, floral waters or essential oils. Elevate your skincare routine and achieve the healthy, glowing skin you deserve.
We created this for those struggling with oil or acne prone skin and want more control over the ingredients in their face mask. This mask can be customized to fit the needs of your skin as the seasons change by altering your liquid of choice. You can also change the consistency of the detox mask to be thinner or thicker depending on your preference. 

Skin Type: For Oily, Acne Prone Skin

Say Goodbye To: Breakouts, Oily Skin, Dull Skin, Hyperpigmentation

Share
View full details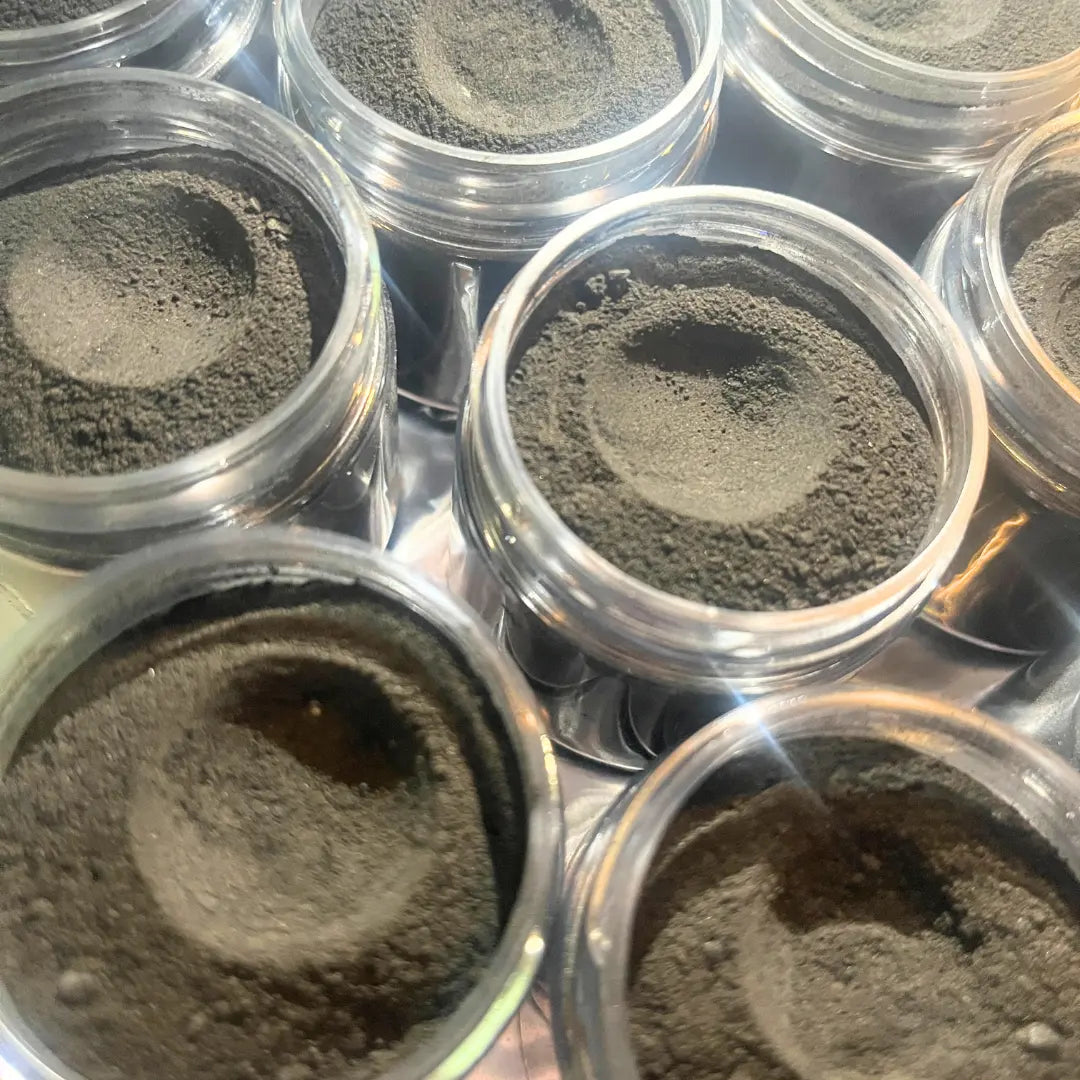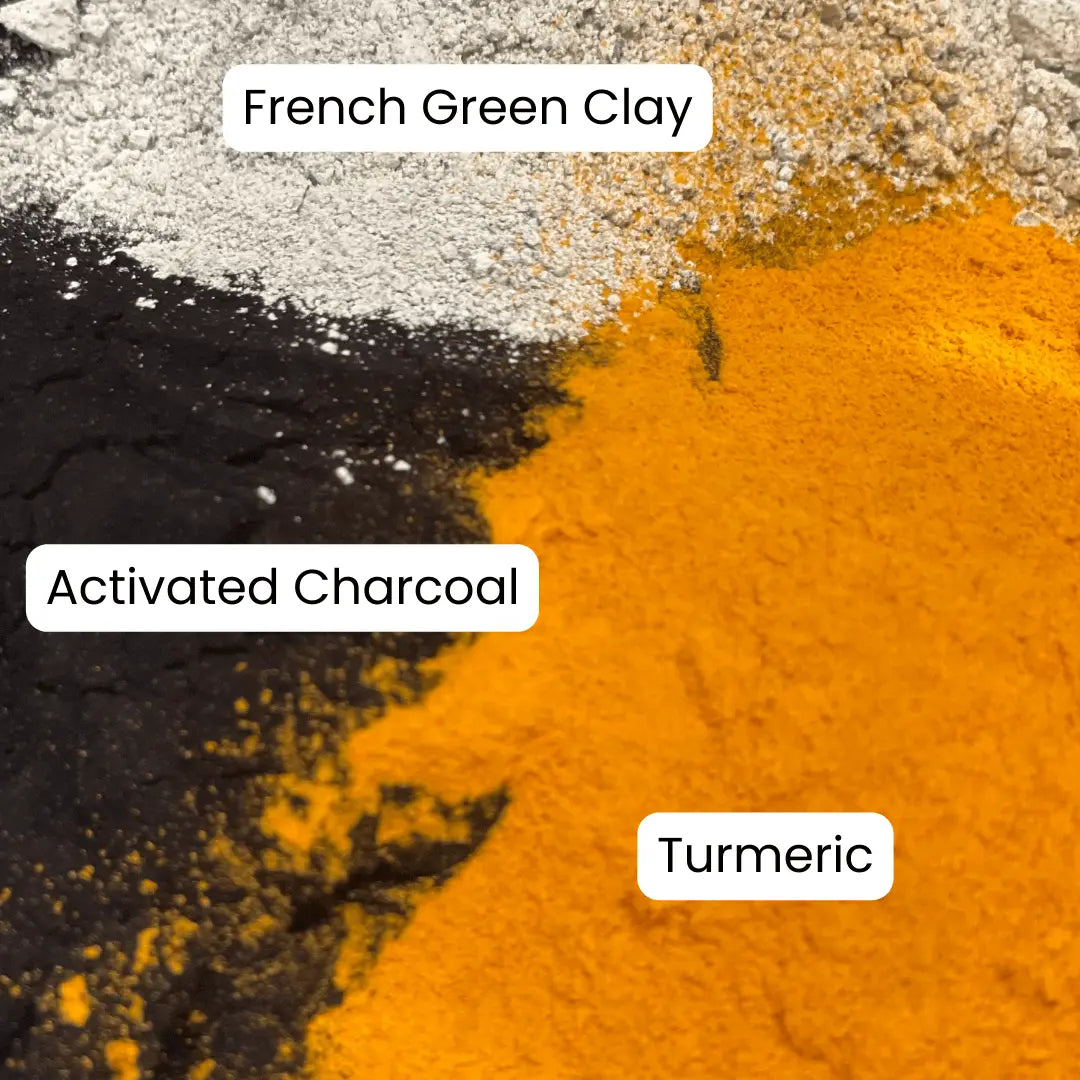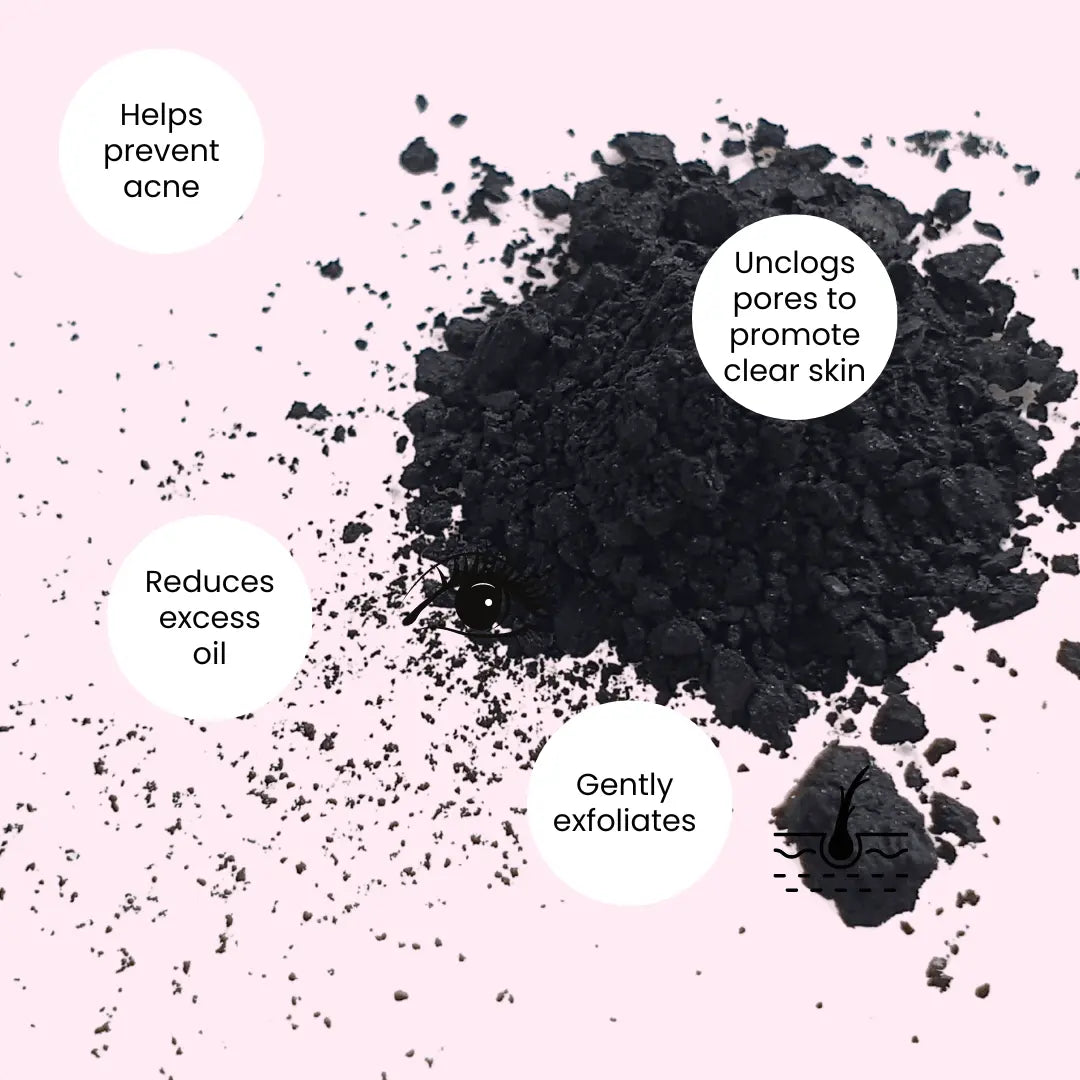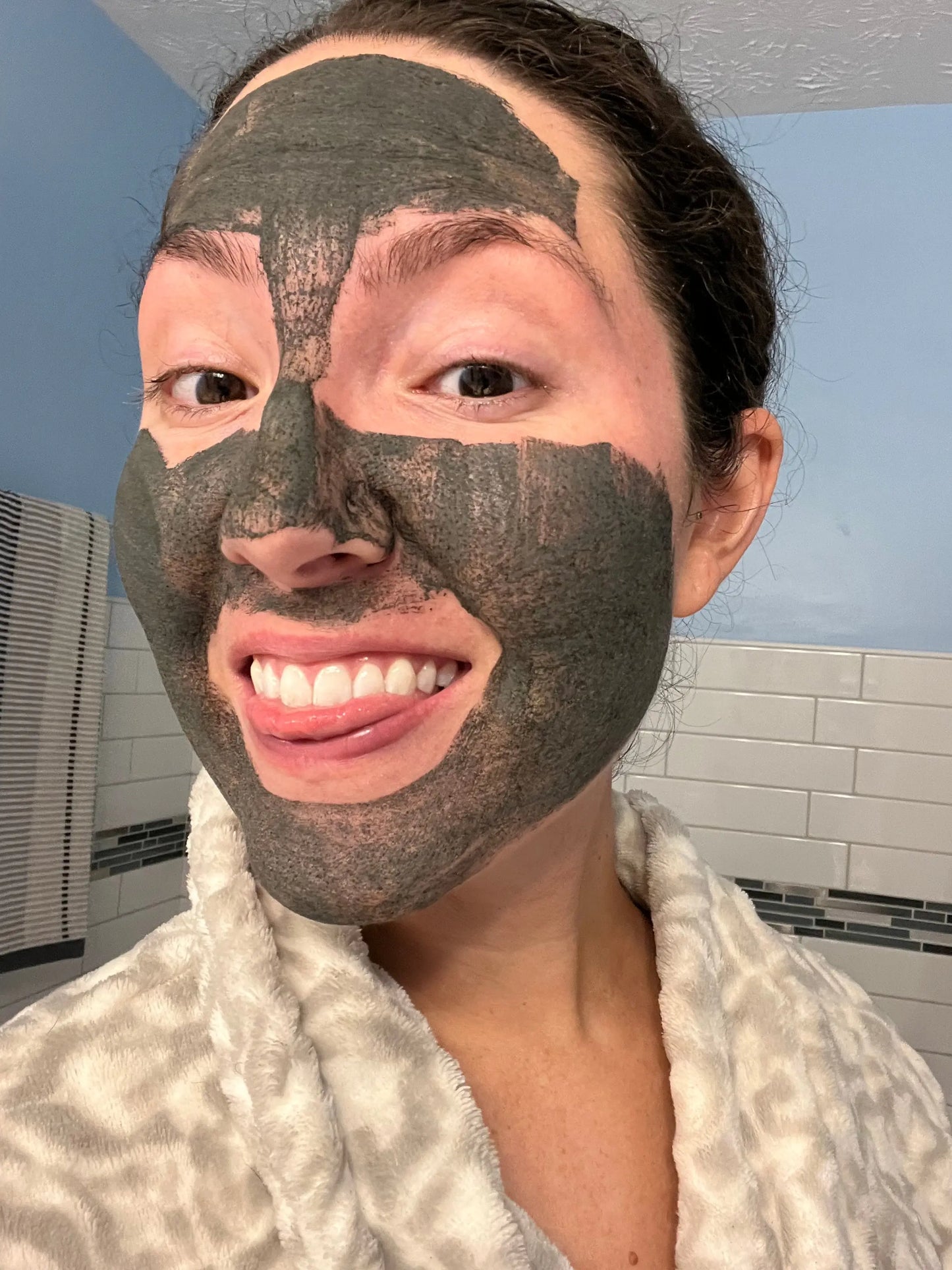 Let's Get into The Details
Star Ingredients

Why is charcoal powder good for your skin?
Charcoal Powder is a multi-use ingredient that is good for your skin, hair and overall health. It is a powerful cleansing agent with detoxifying benefits. Used topically, it helps reduce sebum production, which can be beneficial in controlling acne for oily skin as well as reducing shine and smoothing the skin's surface.

Why is turmeric powder good for your skin?
Turmeric powder is a natural antiseptic and healing herb. It fights bacteria and infections, making it effective for treating acne. Turmeric also gives a nice glow to the skin and reduces sebum production, which helps you get rid of blackheads and acne breakouts.

Why is french green clay good for your skin?
French green clay powder is suitable for all skin types, but especially for oily and acne-prone skin. Clay is a natural detoxifying product and is rich in minerals, helping balance skin and remove excess oil from your face. The green color of this product comes from the chlorophyll in leaves and plants, which is what acts as an anti-inflammatory agent to help reduce redness and irritation.
Why You'll Love It

Deeply cleanses and detoxifies the skin by unclogging pores and removing impurities.
Reduces excess oil production and leaves the skin feeling fresh and balanced.
Tightens pores and evens skin tone, resulting in a more youthful and radiant complexion.
Gently exfoliates dead skin cells, promoting a smoother and softer texture.
Helps to reduce acne-causing bacteria, preventing future breakouts and promoting clear skin.
Our mask can be customized with witch hazel, floral water, essential oils or apple cider to amplify skin benefits.


Our face and body detox mask combines activated charcoal powder, turmeric powder, and French clay powder to detoxify and absorb excess oil, while also evening out skin tone, controlling acne and preventing future breakouts.


What's In It?

Full ingredients: Charcoal Powder, Turmeric Powder**, French Clay Powder

*certified organic,  ** certified organic and fairtrade,  ++ECOCERT certified

Net Weight: 2 oz

All of our products are made with 100% natural ingredients. We do not use any preservatives or synthetic fragrance. Natural ingredients may vary in color and consistency due to the products being 100% natural.
How to Use It?

To use our clay detox mask, start by mixing it with your preferred ingredient such as witch hazel, lavender or rose water, essential oils, or even water. Once you have your desired mix, apply a thin layer of the mask to your face and neck, avoiding the eye area. Leave it on for 10-15 minutes or until it dries completely. Rinse off with warm water and pat your skin dry. Use once or twice a week for best results. Follow up with cleanser, toner and moisturizer.

Essential Oils to Try:Tea Tree, Rosemary, Lavender, Chamomile or Frankincense.

***For a deeper detox - use a face steam and/or face scrub before applying mask

How to Create an at home facial:
Face Steam
Turmeric Sugar Scrub
Clay Detox Mask
Foaming Face Cleanser
Lavender Toning Mist
Face Hydrating Butter

*Please remember skin care is not a one size fits all. It's not a big a deal if you do not have each product in your skin care routine. We promote simple skin care and doing what works best for you and your skin. Your skin may need less or may need more and that's perfectly okay! 

How to Store: Store upright in a cool, dry place and out of direct sunlight. 
Return Policy

We want you to be completely satisfied with your purchase. If for any reason you are not, you may return your products within 30 days of delivery. However, please note that our company is not liable for the cost of return shipping.

To initiate a return, please send an email to customerservice@naturallycreated4you.com with your order name, order number, and a brief explanation of the reason for the return. We will provide you with further instructions on how to proceed.

Once we receive the returned products, we will process a refund or offer store credit based on your preference. Refunds will be issued in the same form of payment used during the original purchase. Please allow 3-5 business days for the refund to be processed and reflected in your account.

Please note that products must be in new or gently used condition to be eligible for return. We do not refund original shipping charges. All gift cards, sale items and sample sizes are final sale.

Do you have questions, comments or concerns that you need help with? Fill out our form & we will get back to you within 24-48 hours. 

 

 

 
Disclaimers

*DISCLAIMER: Our products may appear inconsistent in color due to the use of natural ingredients. We cannot guarantee the exact same color from batch to batch, but rest assured that the quality and effectiveness of the product remains the same.


*DISCLAIMER: Our products are for external use only. Please do a patch test on your skin before using new products. If irritation occurs, discontinue use immediately.


*DISCLAIMER: Information on our website and product labels are for educational purposes only and not intended as medical advice.If you are pregnant or nursing, or are concerned about a particular health condition, please consult your physician before using any of our products.


*DISCLAIMER: The Food and Drug Administration has not evaluated the statements made regarding our products. Our products are not intended to diagnose, treat, cure, or prevent any disease.
Amazing per usual
Mask is amazing i not only use it on myself an have glowing skin but i have added it to my treatment packages at my spa!! Thank you Danielle you did it again another amazing product!!!
A must have
I hadn't found a permanent face mask for my routine. I was always trying different products or trying to make my own homemade ones but now I've found this stuff and I'm sticking to it! I hope it stays available 🙏🏾
Works Great!
I have a love hate relationship with the detox mask lol. It does exactly what it is supposed to do. It literally pulls out everything from your pores.
It's Amazing
Great for Detoxing Skin. This mask really deep cleans your pores and get the oil and dirt out.