Regular price
$20.00
Sale price
$15.00
Unit price
per
Sale
Sold out
Unveil your healthiest and most radiant skin with our Sea Moss Body Scrub. Our sugar-based body scrub is infused with a rich blend of vitamins and minerals that nourish, hydrate, and protect your skin. The handcrafted blend of peppermint, eucalytus, tea tree, rosemary and lemon is perfect for a nighttime shower routine, providing relief from inflammation, muscle tension, and nasal congestion. Our Sea Moss Body Scrub ensures a luxurious and rejuvenating experience that will leave your skin feeling soft, smooth, and revitalized. 
Created especially for women who don't want a basic body scrub. This one of a kind scrub was formulated to exfoliate, moisturize and promote relaxation. Indulge in this blend of exfoliation and aromatherapy, allowing you to relax and find joy in your shower routine. 

Sea moss has been used for centuries as a natural remedy to help heal skin conditions like eczema, psoriasis and rashes caused by allergies or insect stings/bites. Sea Moss is a great source of Vitamins A, E, C, K and B and contains selenium, zinc and calcium, as well as 92 of the body's 102 minerals making it a great addition to your skin care routine.

Skin Type: For All Skin Types

Say Goodbye To: Dry Skin, Eczema, Oily Skin, Acne Prone Skin, Dull Skin

Share
View full details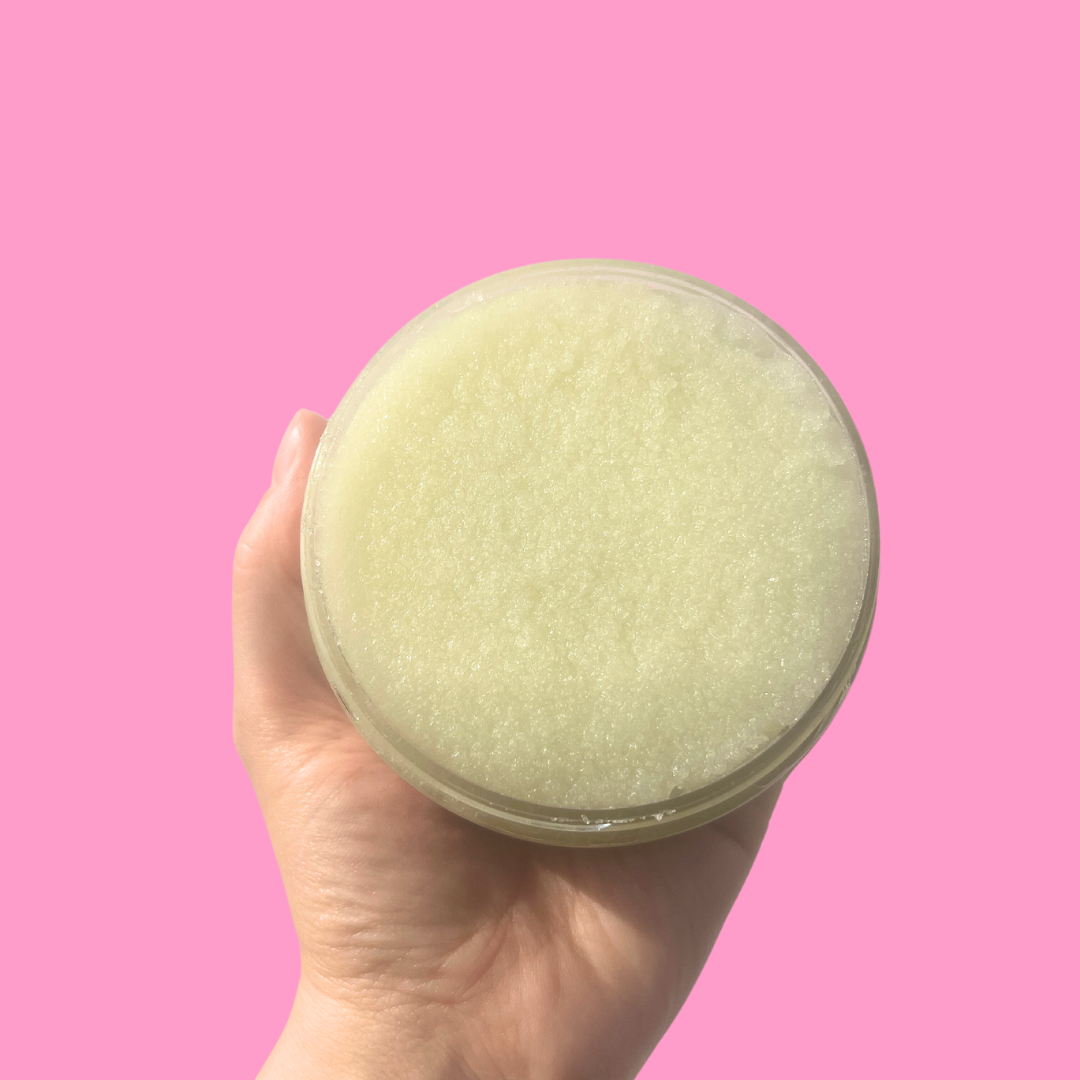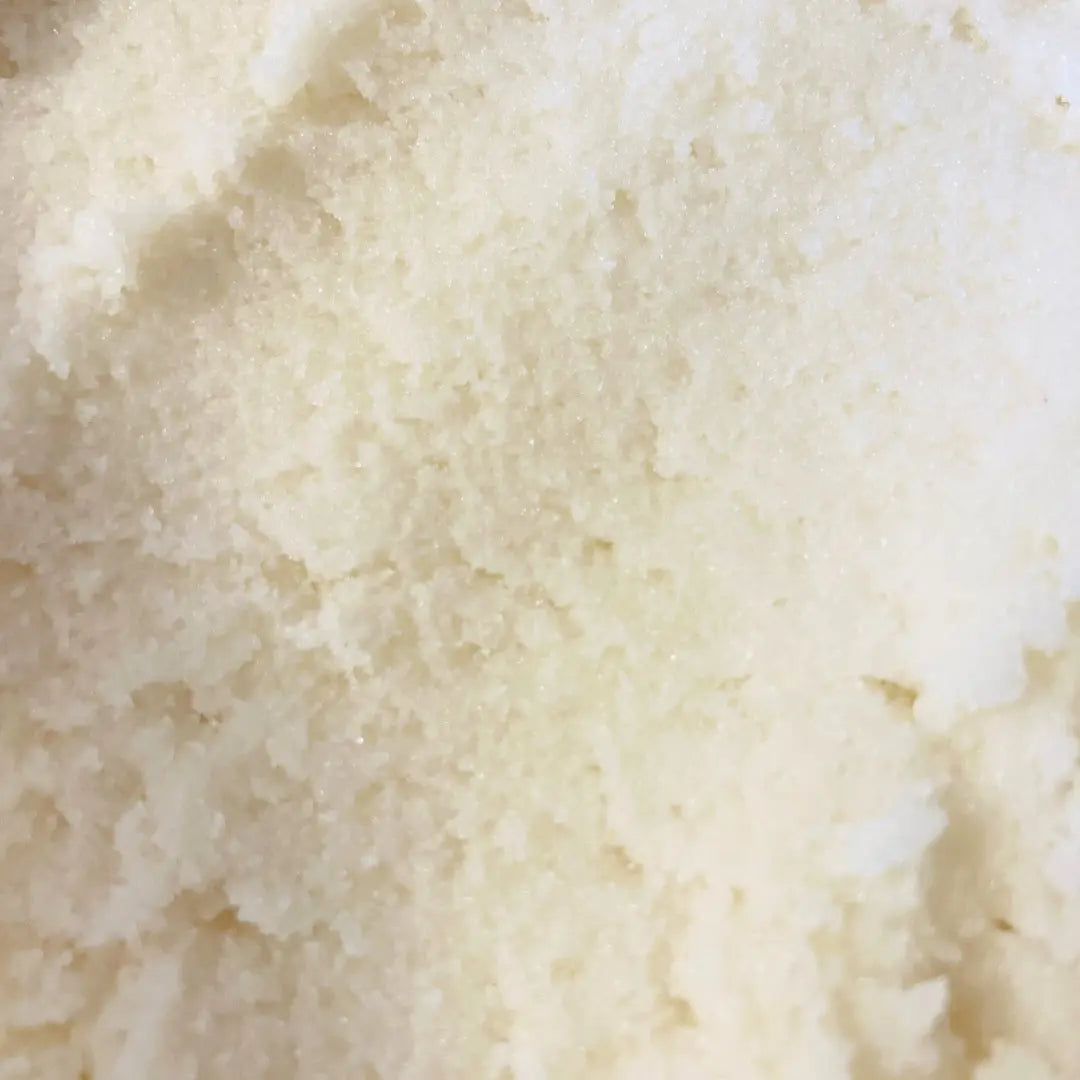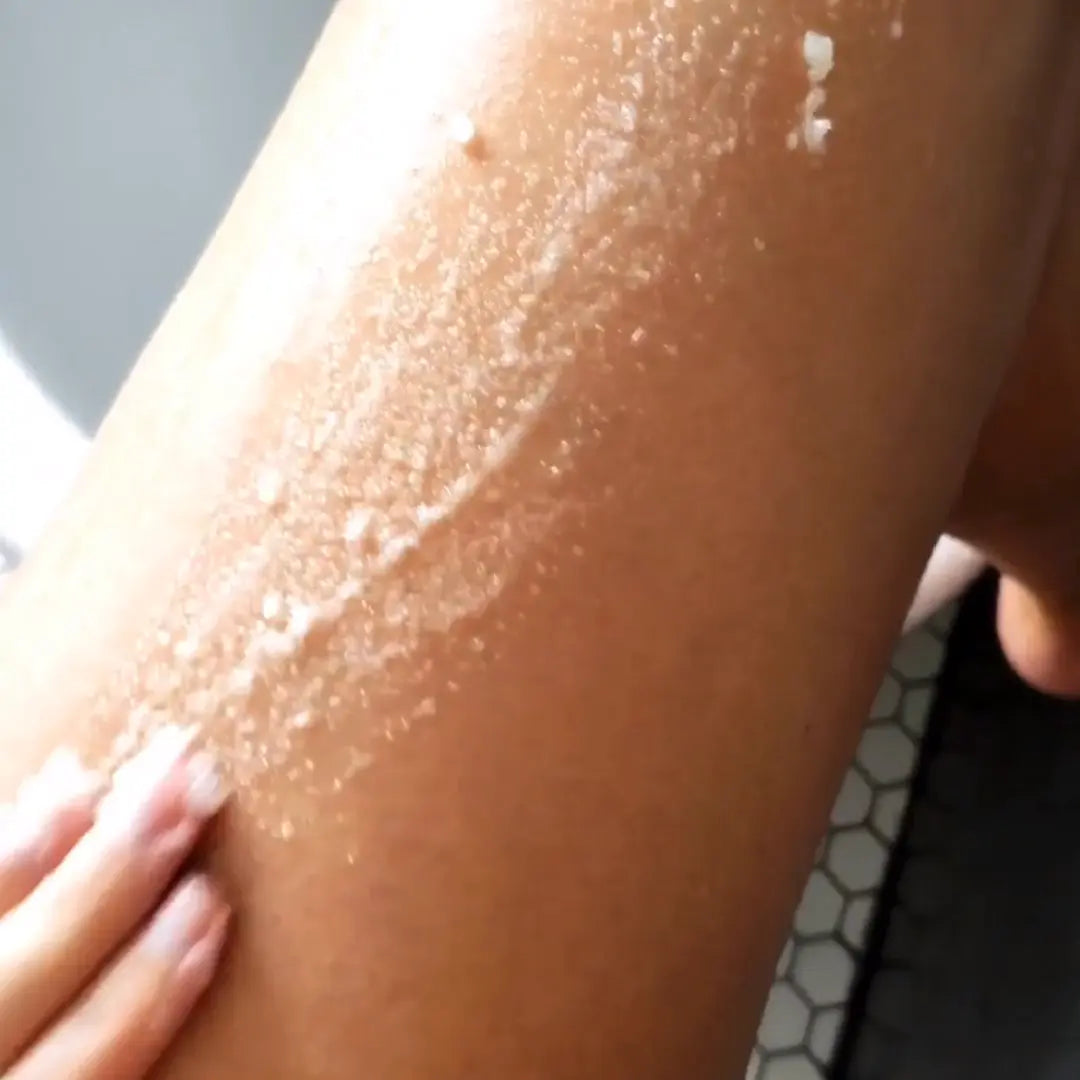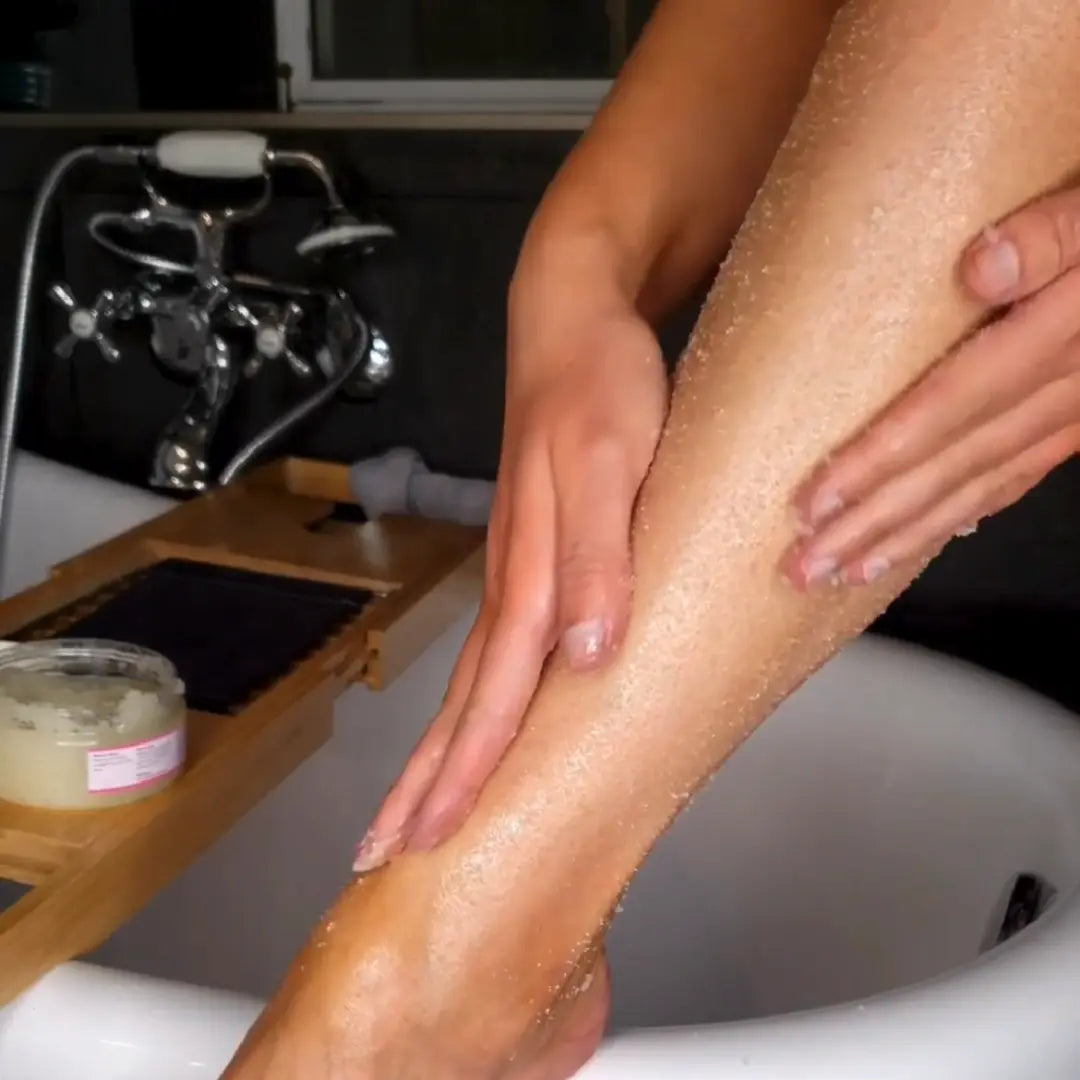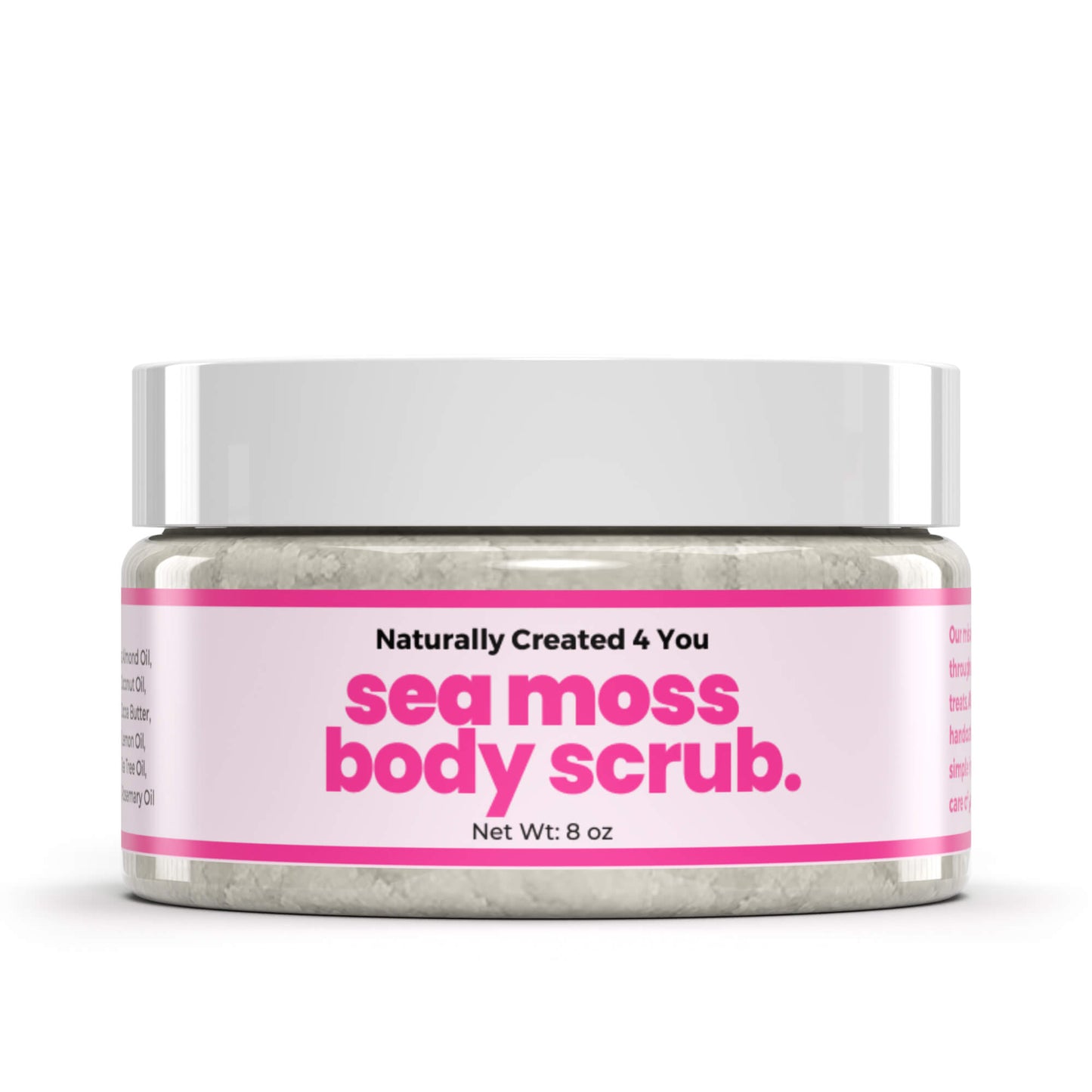 Let's Get into The Details
Star Ingredients

Why is sea moss good for the skin?
Sea moss has been used for centuries as a natural remedy to help heal skin conditions like eczema, psoriasis and rashes caused by allergies or insect stings/bites. Sea Moss is a great source of Vitamins A, E, C, K and B and contains selenium, zinc and calcium, as well as 92 of the body's 102 minerals.

Why is grapeseed oil good for the skin?
Grapeseed Oil is good for the skin due to its high concentration of linoleic acid and antioxidants, like vitamin E. These compounds offer a variety of benefits that can help improve the health of your skin, such as making it softer and smoother. It also helps to improve your complexion by reducing inflammation, which makes it a great option for those with acne or rosacea.Grapeseed oil is truly one of nature's most versatile oils, as it's known for its effective benefits on the skin and hair. Because of its light texture, it fills out fine lines and wrinkles while providing necessary moisture to dry areas.

Why is mango butter good for the skin?
Mango butter brings you one of nature's most hydrating skincare ingredients. Mango butter contains vitamins A, C, anf E for their anti-aging benefits. Mango butter is also rich in fatty acids, making it a great moisturizing ingredient for all skin types - from dry to oily.
Why You'll Love It

Reveals healthy, glowing skin by gently buffing away dead skin cells
Sea Moss helps improve skin complexion & elasticity
Protects skin barrier from environmental stressors
Rich in antioxidants & vitamins to promote radiant skin
Balances oily skin & fights acne with sulfur-rich Sea Moss
Keeps skin moisturized and healthy by helping retain water
Unclogs pores and promotes clear skin when used 1-3 times a week
Boosts cell turnover for a healthy complexion
Enhances skin and provides aromatherapy benefits


Our Sea Moss Body Scrub is an indulgent treat for your skin. Enriched with the goodness of sea moss, it gently buffs away dead skin cells to reveal healthy, glowing skin. Packed with nourishing oils and butters, this scrub leaves your skin feeling silky smooth, moisturized and radiant. The invigorating scent comes from a blend of handcrafted essential oils such as peppermint, eucalyptus, lemon, tea tree, rosemary and ylang ylang. Incorporating this scrub into your nighttime shower routine can help with inflammation, muscle relaxation, and nasal congestion, leaving you feeling refreshed and rejuvenated. 


Does Sea Moss Help Skin? Sea Moss is a great source of Vitamins A, B, C, E and K and contains selenium, zinc and calcium, as well as 92 of the body's 102 minerals. Sea moss is a natural detoxifier and helps get rid of dead skin cells. And because it's so rich in nutrients, sea moss can be used to treat acne and other skin conditions like eczema and psoriasis. It also has anti-inflammatory properties that help reduce swelling, redness and pain associated with these conditions.
What's In It?

Full ingredients:
Sugar, Almond Oil, Grapeseed Oil, Coconut Oil++, Mango Butter, Cocoa Butter, Sea Moss*, Peppermint Oil++, Lemon Oil, Eucalyptus Oil, Tea Tree Oil++, Rosemary Oil++, Ylang Ylang Oil

*certified organic,  ** certified organic and fairtrade,  ++ECOCERT certified

Net Weight: 8 oz

All of our products are made with 100% natural ingredients. We do not use any preservatives or synthetic fragrance. Natural ingredients may vary in color and consistency due to the products being 100% natural.
How to Use It?

Using a spatula or clean, dry hands, scoop out the body scrub and gently rub it onto your skin in circular motions. Rinse thoroughly with water and pat dry. Use 1-3 times a week for best results. Follow up with our Sea Moss Body Oil to leave your skin feeling silky smooth and moisturized.

**Formulated as a body scrub. We do not recommend as a face scrub due to the concentration of essential oils.

**Dipping wet hands directly into the container will shorten the life of the product.

How to Store: Store upright in a cool, dry place and out of direct sunlight. 
Return Policy

We want you to be completely satisfied with your purchase. If for any reason you are not, you may return your products within 30 days of delivery. However, please note that our company is not liable for the cost of return shipping.

To initiate a return, please send an email to customerservice@naturallycreated4you.com with your order name, order number, and a brief explanation of the reason for the return. We will provide you with further instructions on how to proceed.

Once we receive the returned products, we will process a refund or offer store credit based on your preference. Refunds will be issued in the same form of payment used during the original purchase. Please allow 3-5 business days for the refund to be processed and reflected in your account.

Please note that products must be in new or gently used condition to be eligible for return. We do not refund original shipping charges. All gift cards, sale items and sample sizes are final sale.

Do you have questions, comments or concerns that you need help with? Fill out our form & we will get back to you within 24-48 hours. 

 

 

 
Disclaimers

*DISCLAIMER: Our products may appear inconsistent in color due to the use of natural ingredients. We cannot guarantee the exact same color from batch to batch, but rest assured that the quality and effectiveness of the product remains the same.


*DISCLAIMER: Our products are for external use only. Please do a patch test on your skin before using new products. If irritation occurs, discontinue use immediately.


*DISCLAIMER: Information on our website and product labels are for educational purposes only and not intended as medical advice.If you are pregnant or nursing, or are concerned about a particular health condition, please consult your physician before using any of our products.


*DISCLAIMER: The Food and Drug Administration has not evaluated the statements made regarding our products. Our products are not intended to diagnose, treat, cure, or prevent any disease.
Great scrub, I love the results!
I'm really happy with this scrub, it has a pleasant natural scent and leaves my skin so soft and moisturized. A good thing to keep in mind that I learned is since it is sugar based, just make sure you throughly rinse off the jar and shower well after use. love all the beneficial ingredients, especially the seamoss. I'll definitely be using this a couple times per week. 😊.
I use 2-3 times a week and love the way my skin feels